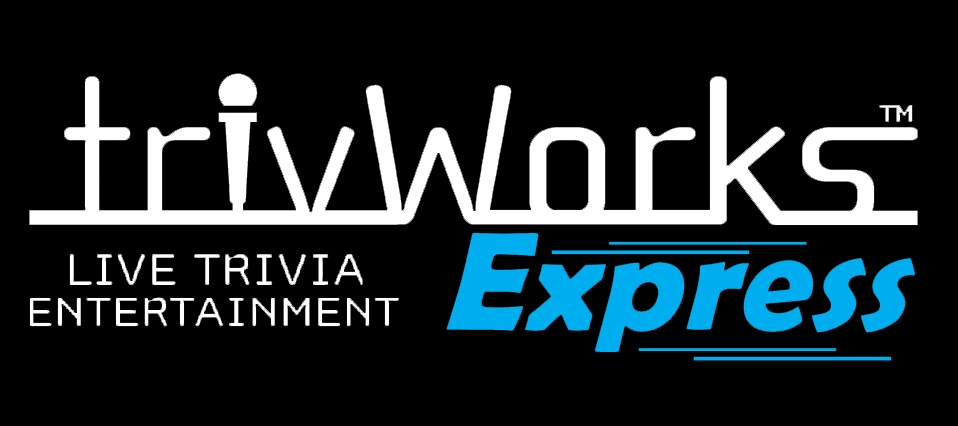 Turnkey Trivia Party Package

The ideal service for event planners seeking informal, turnkey corporate entertainment which is incredibly fun, laugh-filled and affordable!
Not every event calls for bells & whistles. When it comes to group bonding activities, employee entertainment, client loyalty events, meeting entertainment and more, many planners need to work within incredibly restrictive budgets. As such, we are thrilled to offer TrivWorks Express – our turnkey event service package!
Designed specifically for planners with limited time and/or budgets, TrivWorks Express provides a ready-to-go team trivia party package, which still delivers the raucous, laugh-filled social group bonding experience TrivWorks is known for! Requiring minimal preparation and planning on your part, this package features the following:
A professional corporate event emcee to host your trivia contest
Up to 2 hours of themed pop culture/general knowledge team trivia, including full-room and 1-on-1 trivia
Basic trivia customization, derived from a brief Email questionnaire in advance of event
Answer sheets, pens, and small prizes for use during the event
Last-minute booking, pending availability
Guaranteed to create a positive shared experience enjoyed by any group of colleagues, clients or event attendees, TrivWorks Express customers still benefit from our years of corporate trivia event production experience and access to our professional emcees, without having to commit the time or resources necessary for a fully-customized TrivWorks event.
Click Here to Book Your Event Now!

* TrivWorks Express is available with our corporate emcees, not with "Special Talent" emcees