TrivWorks named one of NYC's hottest corporate entertainment & team building ideas!
"TrivWorks customizes trivia events for corporate team-building, some featuring NY1's Pat Kiernan, a former game show host and trivia fan."
TrivWorks featured in "The Best Team Building Activities" article!

TrivWorks featured in cover story on unique & effective corporate team building activities
Feature article on TrivWorks' new line of trivia-based corporate training programs

TrivWorks public events overview, featuring interview with Pat Kiernan & review of our Bell House trivia night series

Interview with our founder David Jacobson, "5 Ways to Reward Employees When Raises Aren't an Option"
Feature article & brand engagement collaboration to produce the ultimate downloadable do-it-yourself trivia dinner party kit!
TrivWorks featured in article on unique brand engagement/experiential marketing ideas

Feature article in leading New Jersey trade magazine for professional meetings & event planners

Interviews with Pat Kiernan about TrivWorks corporate team building events, as well as public trivia events in NYC!
Leading NYC business weekly profiles TrivWorks & founder David Jacobson, highlighting our social media successes – we are also featured in Crain's special corporate holiday entertainment section!


Leading Brooklyn events & culture Website interviews Pat Kiernan & David Jacobson about TrivWorks!
Digital Journal
TrivWorks & David Jacobson featured in article on creative NYC businesses!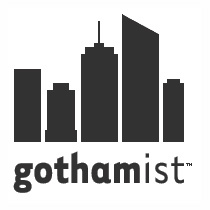 Four fun feature articles surrounding our themed public events with Pat Kiernan, including a Bell House event announcement, our Manhattan debut at Highline Ballroom,  "select the theme" contest and this great recap of Gothamist's first-ever trivia night, which TrivWorks produced!

 
TrivWorks referenced in article on using trivia as a corporate team building activity!

NY Magazine names TrivWorks founder David Jacobson one of NYC's best trivia event hosts


CBS New York called David Jacobson's trivia night at The Gael Pub hosted one of the best in the city!
Learn how we can create a customized trivia event for your company!