TrivWorks Partners with "Every Day with Rachael Ray" to Create Ultimate Home Trivia Party!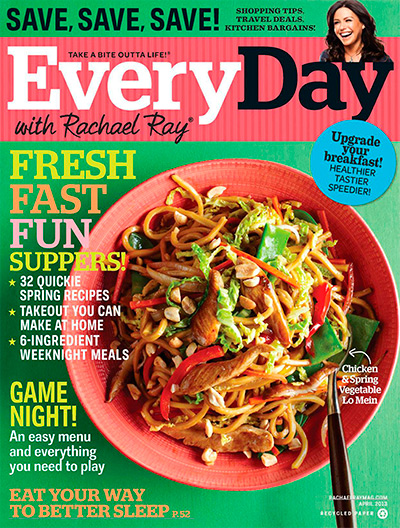 We are so excited to announce that TrivWorks has partnered with Every Day with Rachael Ray magazine to create the ultimate trivia night party kit – just for you!
Featured on the cover of the April 2013 print issue and designed to replicate the themed large-scale public trivia nights and customized corporate events TrivWorks is known for, we have come up with 100 fun food-themed trivia questions to select from, as well as answer sheets, name tags, suggested props/prizes and of course great recopies to go along with it – everything you need to throw your very own home-based trivia party, customized specifically for your friends & family!