Energize your next special event with a customized trivia contest, designed to engage ALL of your guests!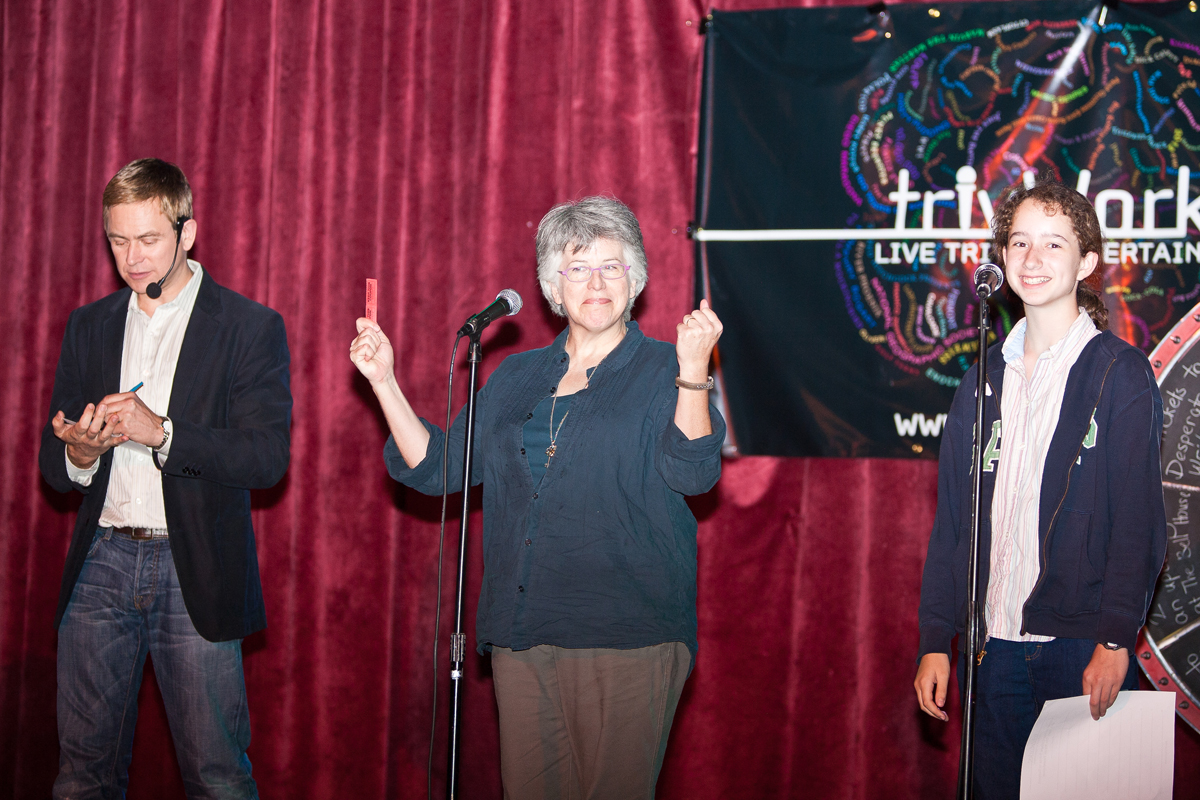 Adding a raucous team trivia challenge to your party means a guaranteed fun structured activity – and laugh-filled shared experience – for EVERYONE in attendance! Featuring trivia questions specially-written for the guest or guests of honor, our professional emcee is sure to enhance any birthday party, anniversary, shower, rehearsal dinner, wedding, bachelor/bachelorette party, bar/bat mitzvah, or other celebration!
After tailoring the trivia to your specific group, we shall arrive at the venue with a professional emcee and grading staff. Ideal for cocktail hour or post-meal entertainment, we can provide a stand-alone trivia contest for your party for 30 minutes to 2 hours. Whether for an intimate group of 15, to a massive blowout of 300+, we can provide your guests with a unique & engaging entertainment experience they'll be talking about long afterwards!
Available nationwide in a variety of formats. May be held in conjunction with trivia/karaoke, DJ, and "Special Talent" emcees