Engage your entire room with a highly collaborative, competitive & enjoyable team trivia experience!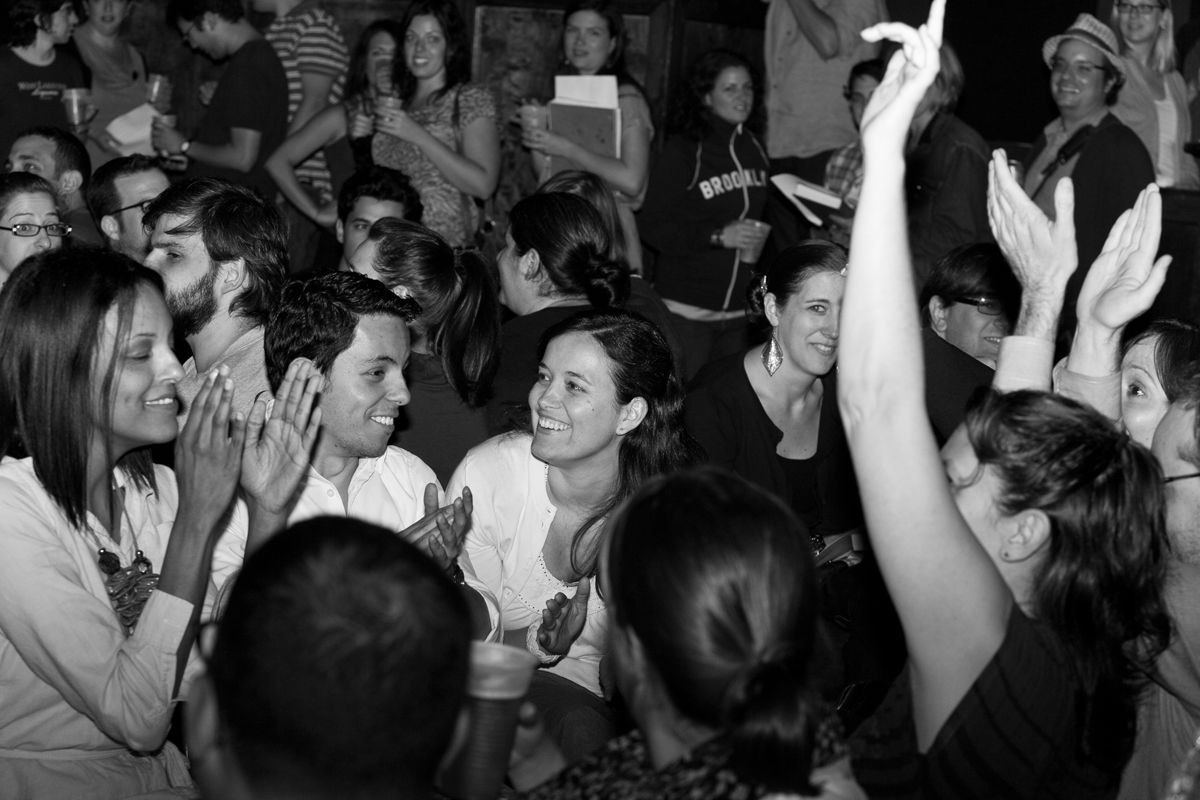 Our signature offering is a customized, professionally-emceed team trivia contest, designed to engage and entertain an entire room with a positive shared experience. Raucous, laugh-filled and social, our team trivia format is a proven way to boost morale, break down barriers, and get people talking to one another in a way they haven't before to build relationships, improve teamwork, and boost productivity!
Whether for a small group of 20 or a massive audience of 1,500, our team trivia events are designed to be highly collaborative and interactive for EVERYBODY in attendance, while also allowing core groups to get to know one another in a unique and intimate way. Working with you in advance, we shall help break your entire group down into teams, who will play competitively against one another in a good-natured trivia contest. After a brief orientation, our emcee will announce multiple rounds of trivia to the entire room, giving teams a moment to collaborate before collectively deciding upon an answer.
In between rounds while answer sheets are tabulated by our grading team, our emcee will conduct a series of head-to-head trivia "bouts" in front of the entire room, resulting in absolutely hilarious moments that everyone will enjoy! Once the scoring is complete, our emcee announces the answers, standings, and then moves on to the next round. The event culminates with a high-stakes round or "Showdown" grand finale, followed by the announcement of the winning team and presentation of awards.
Team trivia events are typically 1-2 hours, comprised of 3-5 rounds of full-room trivia.
Click here to learn more about our team trivia events!