"Special Hosts" to Make Your Event Truly Memorable!
Does your event call for an experience which will make a truly unforgettable impact? TrivWorks has the privilege of collaborating with several "Special Hosts," each of whom brings a special talent, skill or background designed to enhance our live customized trivia, creating a unique shared experience which group will be talking about long afterwards!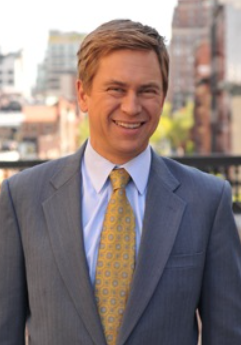 Pat Kiernan
For companies seeking to re-create the TV game show experience firsthand, TrivWorks has joined forces with Pat Kiernan, longtime NY1 morning news anchor, 77WABC radio host and former host of VH1's The World Series of Pop Culture, to offer a premium tier of live trivia entertainment and corporate team building events!
One of New York City's most recognizable and beloved television personalities, Pat Kiernan has spent nearly two decades providing New Yorkers with a smart and sharp-witted wake-up on his popular NY1 morning news segment. He is particularly well-known for his "In the Papers" feature, in which he summarizes the colorful content in New York's daily newspapers. He is also the founder of Pat's Papers, a daily roundup up of smartly selected news stories from across the country and world.
While hosting VH1's The World Series of Pop Culture, a trivia game show tournament, Pat additionally brought his extensive background in TV game shows to a national audience for two seasons. Since 2011, he has also collaborated with TrivWorks to produce the largest public trivia nights in NYC several times a year at The Bell House in Gowanus, Brooklyn.
For companies seeking to provide their employees with truly unique corporate team building in NYC and beyond, Pat will host a highly dynamic, competitive and engaging live trivia event, customized for your specific audience. Called one of NYC's hottest new team building & corporate entertainment ideas by BizBash Magazine, trivia events with Pat include fully-customized questions, built-in socializing opportunities and a high-stakes "showdown" finale, guaranteed to be extremely enjoyable, memorable and have a lasting positive impact on your group. Click here for more info on Pat.
For companies seeking an event packed with belly-laughs from start to finish, we are delighted to partner with veteran stand-up comedian Christian Finnegan!
One of the most-recognizable comics working today, Christian has been a longtime fixture on Comedy Central for over a decade, and appears regularly on VH1 – originally as a panelists on Best Week Ever, and currently on the show I Love the 2000's. In July 2016, he also debuted as co-host of in A&E's new original comedy series Black & White. A trivia enthusiast who effortlessly connects with any audience, Christian skillfully melds a high-stakes competition with perfectly-timed humor to produce a uniquely fun and memorable experience for your group!
Click here for more info on Christian.
For a highly unique entertainment experience like no other, we are thrilled to collaborate with veteran magician & mentalist Ryan Oakes!
Called "the hottest magician working today" by Forbes, Ryan has over 20 years' experience as a corporate entertainer and event emcee. Combining fully-customized trivia with his proven magic skills, Ryan will host a high-energy competition interspersed with jaw-dropping illusions and mentalism, culminating with a mind-blowing grand finale that will leave your audience speechless!
Click here for more info on Ryan.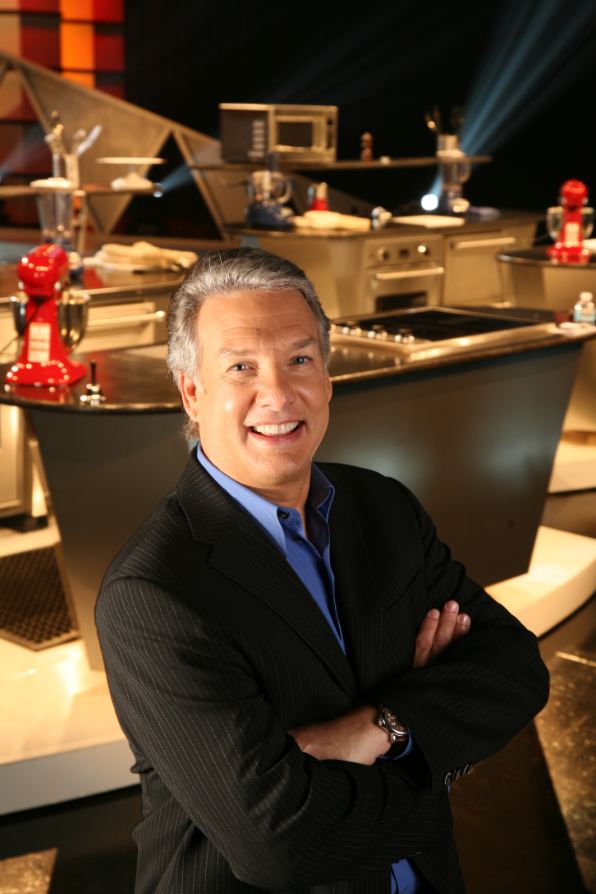 Marc Summers
We are truly honored to collaborate with Marc Summers, former host of Nickelodeon's Double Dare and the Food Network's Unwrapped, to deliver a premium-tier trivia event experience!
A household name since Double Dare debuted in 1986, Marc Summers is one of America's most beloved television game show hosts, holding a special place in the hearts of an entire generation of Nickelodeon fans. As host of Unwrapped and executive producer of Restaurant: Impossible, Marc continued to delight viewers nationwide via the Food Network with his palpable charm, enthusiasm and ideas.
As a TrivWorks "Special Host," Marc will lead high-energy, fully-customized trivia contests for corporate groups of all sizes, complete with both full-room and individual questions, as well as an audience-pleasing variation of the "physical challenges" made popular on "Double Dare." Ideal for employee team building, client entertainment, brand engagement or conference entertainment, Marc's trivia events are sure to create a lasting and memorable experience for your entire group! Click for more info on Marc.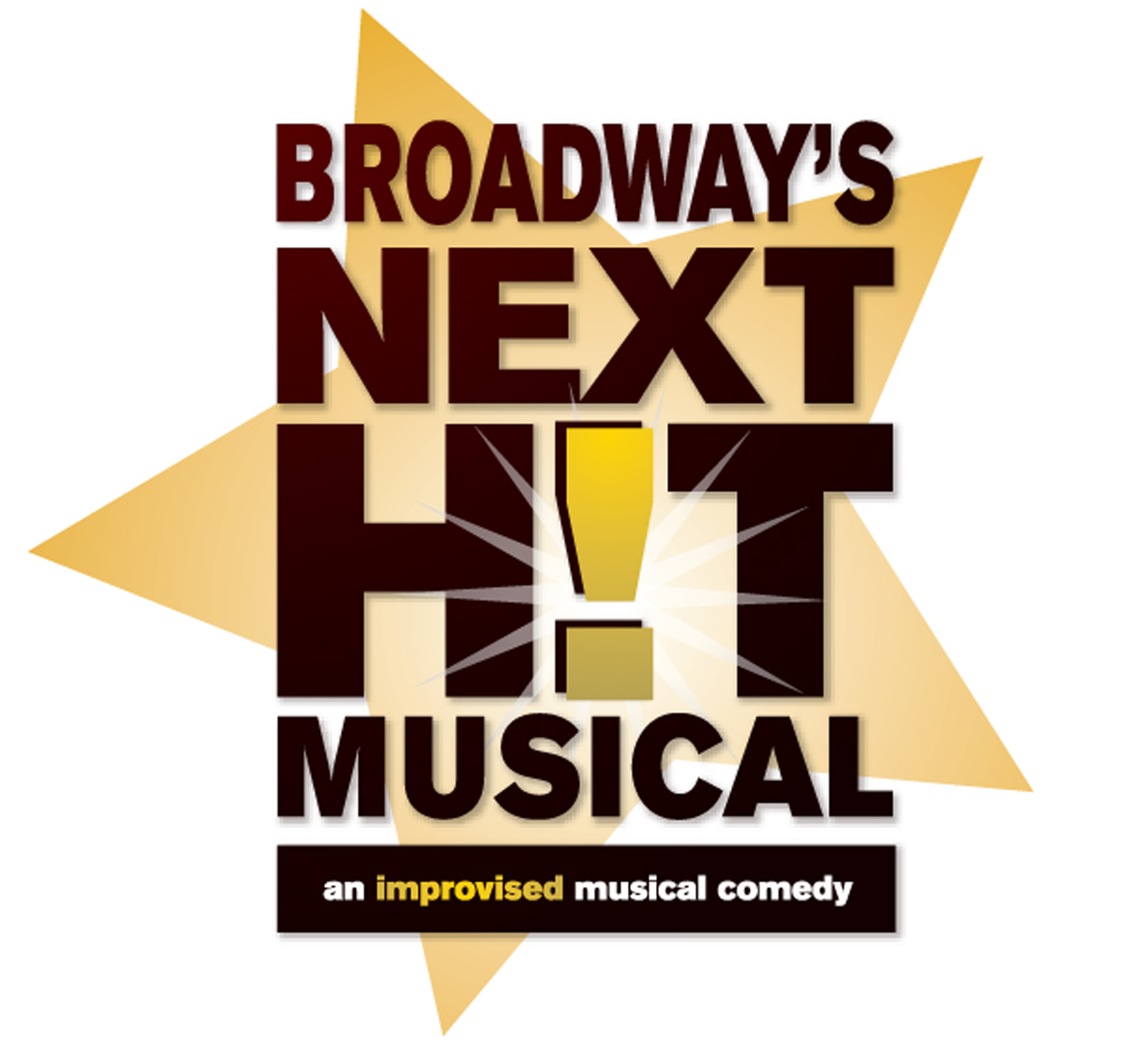 Broadway's Next Hit Musical

TrivWorks has joined forces with the country's leading musical improv comedy troupe, to create a one-of-a-kind corporate event entertainment experience!
BNMH is an award-winning show, which produces laugh-filled, sharp-witted performances nationally. In a unique partnership with TrivWorks, audiences of up to 300 shall enjoy a raucous team trivia contest, melded with world-class comedic improv to create a hilarious, highly interactive experience like no other!
Click here for more info on trivia events with Broadway's Next Hit Musical