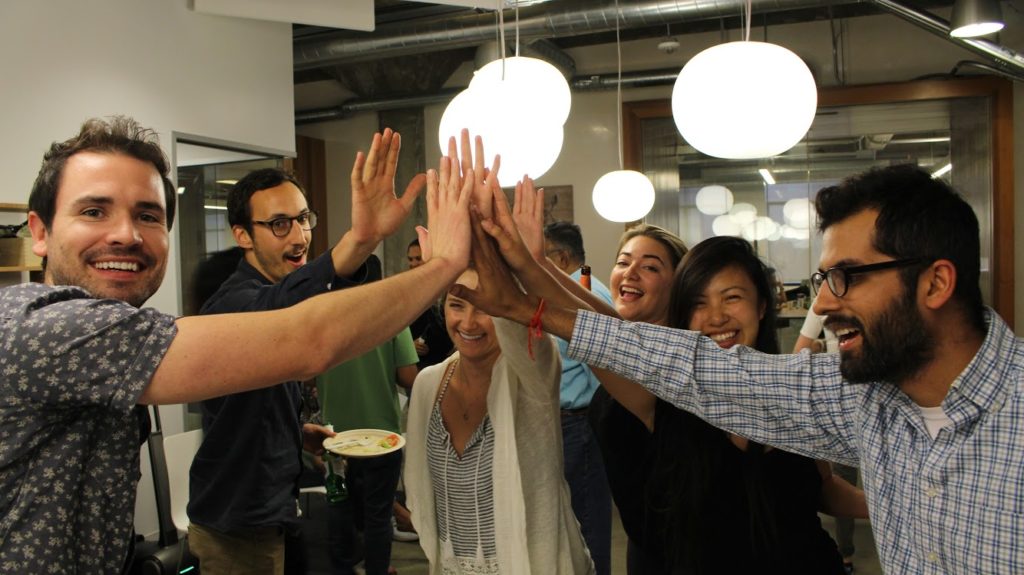 Need to entertain  colleagues or clients – but stuck in the office due to budgetary or other reasons?
No problem!
TrivWorks can transform any staid conference or multipurpose room into a raucous trivia party! We'll bring EVERYTHING needed to entertain your group with engaging trivia action: staff, equipment, materials and energy, providing nonstop interactive entertainment for 30 minutes, to 3 hours!
TrivWorks can arrive to YOUR office with:
A professional & hilarious corporate emcee
Dedicated production staff, to ensure a seamless event
A professional DJ, to keep the room energy pumping
Portable audio projection equipment (amp & microphones)
Trivia questions customized for YOUR group
A custom-built PowerPoint deck to accompany the trivia contest
Answer packets, pens, & small prizes
Once onsite, we can deliver any number of fun, laugh-filled entertainment formats:
"Roving" and/or "stationary" trivia entertainment
Team trivia competition, customized to your specific audience
Trivia interspersed with karaoke, minute-to-win-it games and/or 1-on-1 "bouts"
Performances by "Special Talent" emcees (illusionist, comedians, trivia expert & more)
Ideal for groups of ALL SIZES, let TrivWorks turn your onsite event into something unforgettable!
With emcee talent based in NYC & Southern California, we are available NATIONWIDE!
Budget REALLY tight? Check out TrivWorks DIY – our highly-affordable, downloadable, self-hosted office trivia party package!
Also check out "7 Benefits of Holding an Office Entertainment or Team Building Event Onsite"