Team Building Activities Which Get People Talking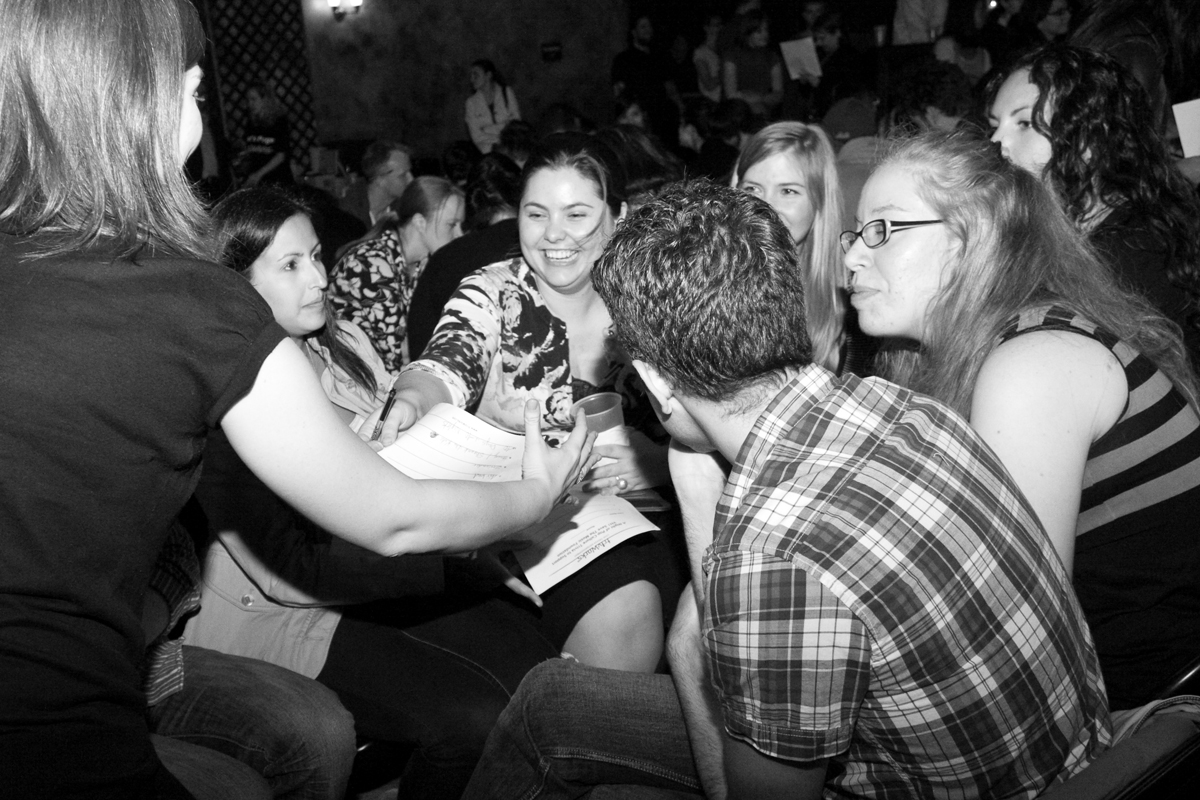 NYC Team Building Activities Which Get People Talking
What is the purpose of a team building activity? Is it to boost morale among hard-working staff? Improve productivity? Impart positive teamwork skills?
Actually, no – after all is said and done, the real, true purpose of a team building activity is to get people talking.
Smart leaders know that in order to get things done, they need to motivate their people – something which simply cannot be accomplished if those people don't know each other. The modern workplace is one which is team-oriented, made up of people who must work not only with each other, but with other teams. Yet despite going in each day and working together, many of these team members don't know the first thing about each other; additionally, people working under the same roof yet on different teams rarely have the opportunity to cross paths during the typical workday.
A successful group bonding event is one which will get people talking – not only at the event itself, but back at the office as well. Through a well-planned and executed employee team building activity, your aim should be to break down the barriers which keep people from knowing about each other on a personal as well as professional level, and create an environment which will allow them to discover things about each other which they would never otherwise have the chance to learn just going through the motions of work.
Once people start talking and getting to know one another better, they will realize not only things which they have in common, but see each other in a fresh light. This is the key to creating teams and workplaces which are truly happy, fostering positive workplace skills such as collaboration, communication and smart conflict resolution which are so vital to producing great team results.
In today's unstable economic environment, maintaining a happy office is key to remaining competitive in the marketplace – as well as retaining top talent. If your goal is to create a better workplace through better teams, then team building activities which get people talking is the smart way to go.
Further reading: New Corporate Team Building Ideas for the 21st Century