Corporate Entertainment & Team Building Trivia Events in Southern California
So many company team events STINK.
But what if the next event you plan…DOESN'T stink?
Imagine that instead of being a chore, your colleagues think the activity you've selected is…AMAZING!
Meet TrivWorks – for nearly a decade, we've created hilarious, high-energy bonding events for corporate groups, built around customized team trivia competitions!
TrivWorks trivia events produce an extremely fun, raucous social environment which encourages teamwork and collaboration. Entertaining and engaging, we foster an atmosphere which naturally promotes socialization and networking, boosts morale, and generates fantastic team memories which your group will be talking about long afterwards!
We Specialize in Producing Live Trivia Events For:
Staff Reward & Recognition
Prospective & Loyal Clients
Corporate Retreats
After Dinner Entertainment
Conventions/Conferences/Meetings
Summer Interns & Associates
Holiday Parties
Experiential Marketing/Brand Engagement
Fundraising Galas
Private Functions
How We Make It Happen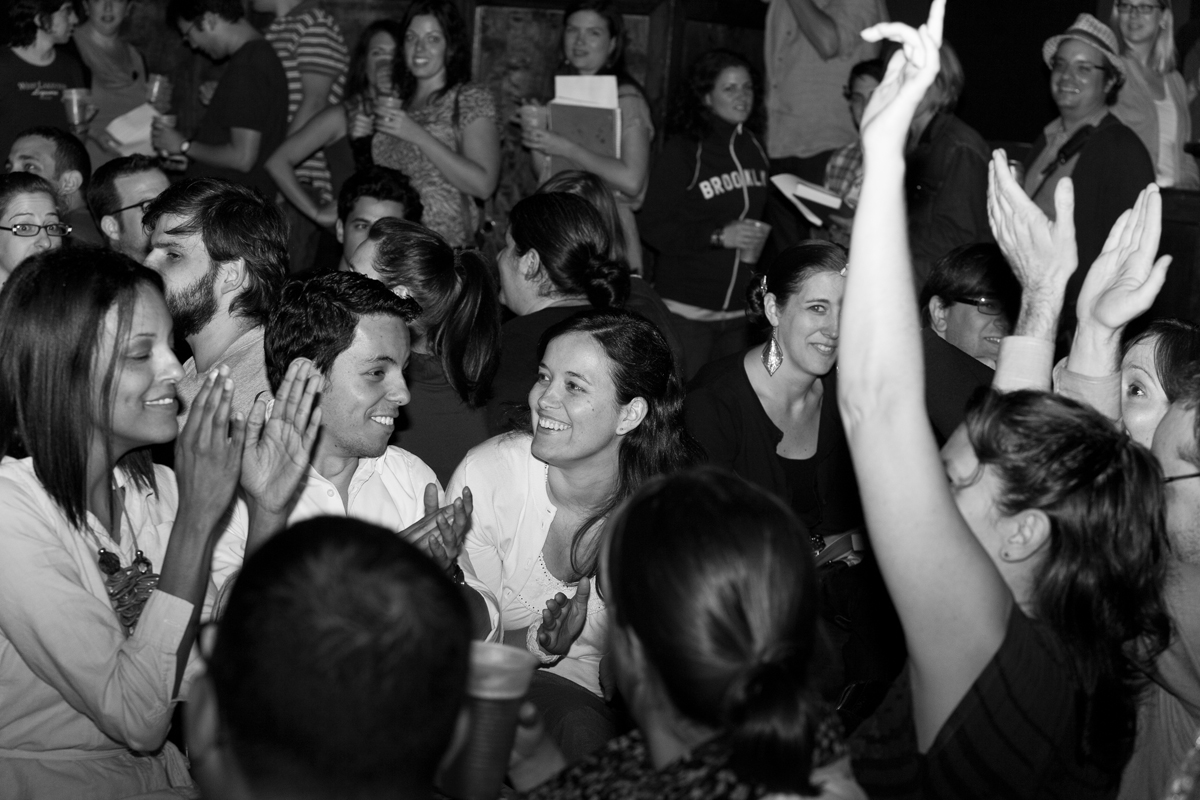 Customization is critical for producing successful team building and group entertainment activities. Through our efficient customization process, TrivWorks expertly tailors the content to your specific group and goals, in order to make the overall event experience as enjoyable, memorable and deeply impactful as possible. Customizing the trivia questions is at the heart of what we do, and is never considered an add-on; we shall ALWAYS research & write original material for your specific audience, designed to address your distinct goals!
After scheduling your TrivWorks event, we shall arrange a comprehensive yet brief customization call or in-person meeting, in order to tailor the event to each individual goal, as well as to the specific group in attendance.
Following our customization meeting, we shall research and write original trivia questions exclusively for your function, which you have the option of reviewing prior to the event. As the event date approaches, we shall provide you with a detailed run-of-show to share with your colleagues.
We shall then work closely with you in advance to break your larger group down into smaller teams, guaranteeing an optimal competitive environment which allows your attendees to get to know one other well, over the course of a relatively short time frame. Teams of 5-8 players are typical, in order to create a boisterous yet intimate collaborative experience. We can create events for groups as small as 15 attendees, to as many as 1,500 or more!
Next, we shall work with you to arrange a perfect venue for your event, offering counsel and advance site walk-through if needed. Our events are extremely flexible, and can be produced in virtually ANY private space, be it offsite or onsite at your workplace.
At the event itself, we shall arrive with a professional corporate emcee and team of dedicated grading staff. After a brief orientation, the host shall announce a round of full-room trivia questions, providing your attendees a brief moment after each question to collaborate and write down their responses on provided answer sheets. Once completed, our grading team collects and tabulates scores, while the host either facilitates a brief socialization period, or conducts crowd-pleasing 1-on-1 trivia bouts in front of the entire room. When we are ready to continue, the host announces cumulative answers and standings, and then moves on to the next round.
TrivWorks events conveniently last 1-2 hours, and may be held as either a stand-alone event or part of a day-long agenda. We typically provide between 3-5 full-room rounds of trivia and up to 3 trivia "mini games," however we can absolutely adjust the format as required to accommodate to your specific programming needs.
Designed to be turnkey, our AV needs and setup time are minimal – we shall provide everything required to run the trivia contest, including pens, answer sheets, raffle tickets and small prizes. While a professional performance venue with stage and built-in sound projection system is preferred, we can absolutely provide our own AV equipment, if needed.
The TrivWorks experience is unique among other corporate group bonding activities, in that it doesn't ask attendees to get dirty or sweaty, present a risk of injury, exclude anyone from participating due to age or infirmity, and can be run regardless of the weather or season. We guarantee to provide an extraordinarily engaging, laugh-filled positive experience for your ENTIRE group, which can be delivered day or night, year-round, rain or shine!
Ready to get started? Submit an inquiry by clicking the above link, contacting our Long Beach, California office at (855) 874-8967, or reaching us by Email at david@trivworks.com