Trivia Contest! 1st Correct Wins Tickets to Magic/Bird on Broadway!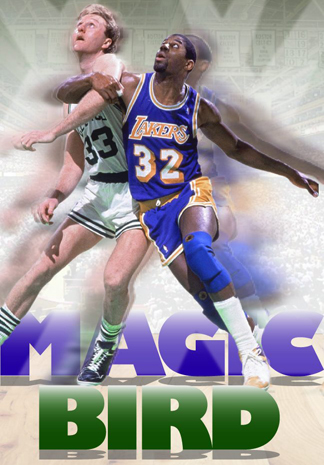 It's been quite a week for the TrivWorks team!
In addition to incredibly fun and energetic back-to-back trivia team building events for associates & partners of two of Manhattan's most prestigious law firms, Debevoise & Plimpton and Willkie Farr & Gallagher, our "Special Host" Pat Kiernan made his triumphant return guest co-hosting Live! With Kelly for two straight days!
To help cap an amazing week in the world of NYC corporate team building activities and national television appearances, we thought it would be fun to offer you, our loyal online audience, a special trivia contest. Magic/Bird on Broadway, one of our partners for our incredibly successful 90s-themed trivia night series at The Bell House hosted by Pat, will be graciously offering a pair of tickets to a show next week to the winner!
Given that the theme of our week was prestigious law firms, national television and 90s pop culture, it is only appropriate that today's trivia contest be centered around legal pop culture of the 1990s. In 1996, "Weird Al" Yankovic got into some legal hot water with an unapproved parody he made of hip hop star Coolio's hit song "Gangsta's Paradise," which he adapted to make "Amish Paradise."
(If you have trouble viewing the below video, please click here).
Here is your 5-part question about the above music video. The first person to correctly submit the answers will be declared our winner:
1.         Which US town is this video allegedly set in?
2.         What does the bumper sticker say on the horse drawn buggy?
3.         Which brand of cereal makes a conspicuous product placement in this video?
4.         Which famous NYC electronics store chain's slogan is spoofed, Old English style?
5.         Who makes a cameo appearance in the role played by Michelle Pfeiffer in the original Coolio video?
Please leave your responses in the "Leave a Reply" box below. You must answer all 5 questions in order to be considered, and all 5 must be correct!
Good luck!