Case Study: Combining Competitive Trivia with Illusions to Make Team Building Magic for Grant Thornton's Summer Interns
NYC corporate party entertainment Ryan Oakes
Last week, TrivWorks had the honor of producing our very first event with Grant Thornton! As one of the world's largest professional services organizations, positions within the firm's prestigious summer internship program are in high demand. The organizers wished to cap the summer session's orientation week with something extremely fun & unique, which would serve as both an icebreaker as well as a memorable culminating experience to commence their internship.
The answer: bring in award-winning corporate entertainment magician Ryan Oakes to emcee a high-energy, fully-customized trivia contest – interspersed with world-class magic & mentalism!
Upon arrival at Grant Thornton's conference center in Midtown Manhattan, over 100 eager summer interns were broken into teams and handed answer packets/pens. Ryan then got the entire group fired up with a full-room illusion, setting the stage for a mind-blowing evening of raucous competition, laughs, and stunned disbelief!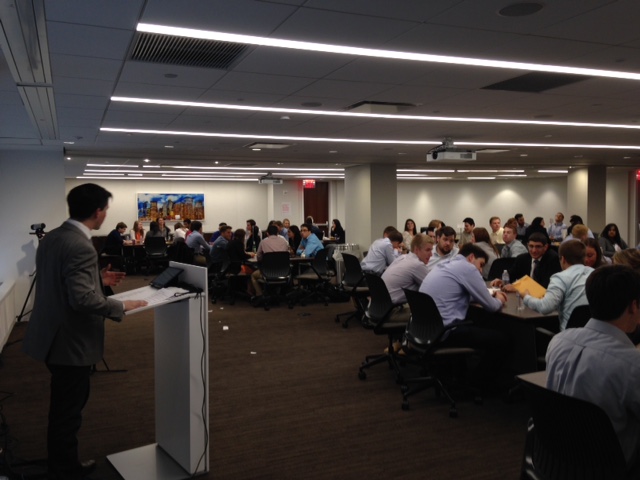 Ryan then led the group through six rounds of pop culture trivia customized specifically for the group in attendance. In between rounds while the TrivWorks team scored answer sheets, he invited attendees to come up as both individuals and small groups, to participate in a series of jaw-dropping magic tricks. Following a high-stakes final round of trivia round to determine the overall winning team, he then produced a culminating full-room illusion which left the audience speechless!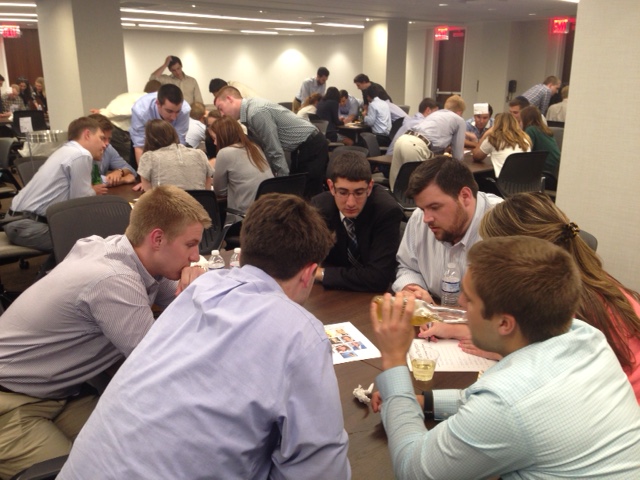 These special collaborative events with Ryan are truly unique, in that they combine the spirited competition of team trivia with interactive magic to create a positive shared experience unlike any other. The attendees at this event all left smiling, and will no doubt be talking about the event for the remainder of their summer session!
In addition to being an absolutely astounding magician, Ryan is also a world-class corporate event emcee with an awesome sense of humor – not to mention a consummate professional. I am thrilled that we can collaborate in such a fun & exciting way, and to share this unique employee team building and corporate event entertainment in New York City and beyond, with clients past and new alike!
Click Here to Learn About Trivia Events Hosted by Ryan Oakes!