Leaving a Job the Best Way Possible
Today marks the end of an era for me.
After 6 incredible, educational and inspirational years, I will be stepping down from my position overseeing the adult learning and leisure department at the 92nd Street Y, New York City's premier cultural & community center. While I will miss my colleagues and the chance to produce lectures, events and classes for one of our city's most well-respected institutions, I am eagerly looking forward to devoting all of my energies to TrivWorks, my corporate team building company here in NYC.
This move has been a long time in the planning, and was made with the full support of my wife and family, friends and mentors. Extreme care was taken to ensure that my departure was done in as professional a way as possible, and in so doing, I am delighted to have also earned the full support of my colleagues and managers at 92Y as well.
I realize, though, that this isn't always the case.
Having a "lame duck" employee hanging around the office for a few weeks after giving notice can be toxic. I suspect that most people who leave their jobs feel some form of resentment mingled with inhibition upon handing in their notice, knowing that their time is short and "fear of the stick" is no longer a factor; I know I sure felt this way at other jobs I've left, and perhaps you have, too.
An angry, carefree employee with nothing to lose can wreak all kinds of havoc in the workplace:
Insubordinate and/or inappropriate behavior
Sabotage of client relationships
Misrepresentation of the corporate brand in the marketplace
Hostility towards co-workers
Theft of proprietary information or company equipment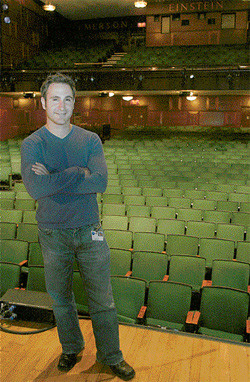 While I can't say for sure that my resignation from 92Y was flawless, I DID take pains to ensure that I did so in as professional, thoughtful and courteous a way as possible to my employer.
Steps to take to leave a job on a high note include:
Providing as much notice as possible – 2 weeks really doesn't cut it
Developing a comprehensive "handover note" of your position's roles, responsibilities and key contacts, to facilitate a smooth transition
Communicating departure to all stakeholders, including both colleagues and clients
Maintaining as helpful and positive an attitude as possible from resignation to departure
Making one's self available for phone, email and even in-person consultation after the ID badge has been returned
Handling your departure from the company in this way helps your soon-to-be former employer out, and demonstrates respect for the place which, for better or worse, has provided you with a steady paycheck in a very unstable economy. This in turn helps you out in the long run, by keeping the door open to professional & personal friendships.
It's also just the right thing to do – being a "mench," as we say at 92Y.
Like any job, I've had my good work days and bad over the past 6 years; however, as I leave one of NYC's most celebrated institutions to embark on my new path, I know that the organization and I area parting ways on the absolute best of terms – which, of course, is the most important thing.