What Goes Into Producing NYC's Biggest Trivia Night?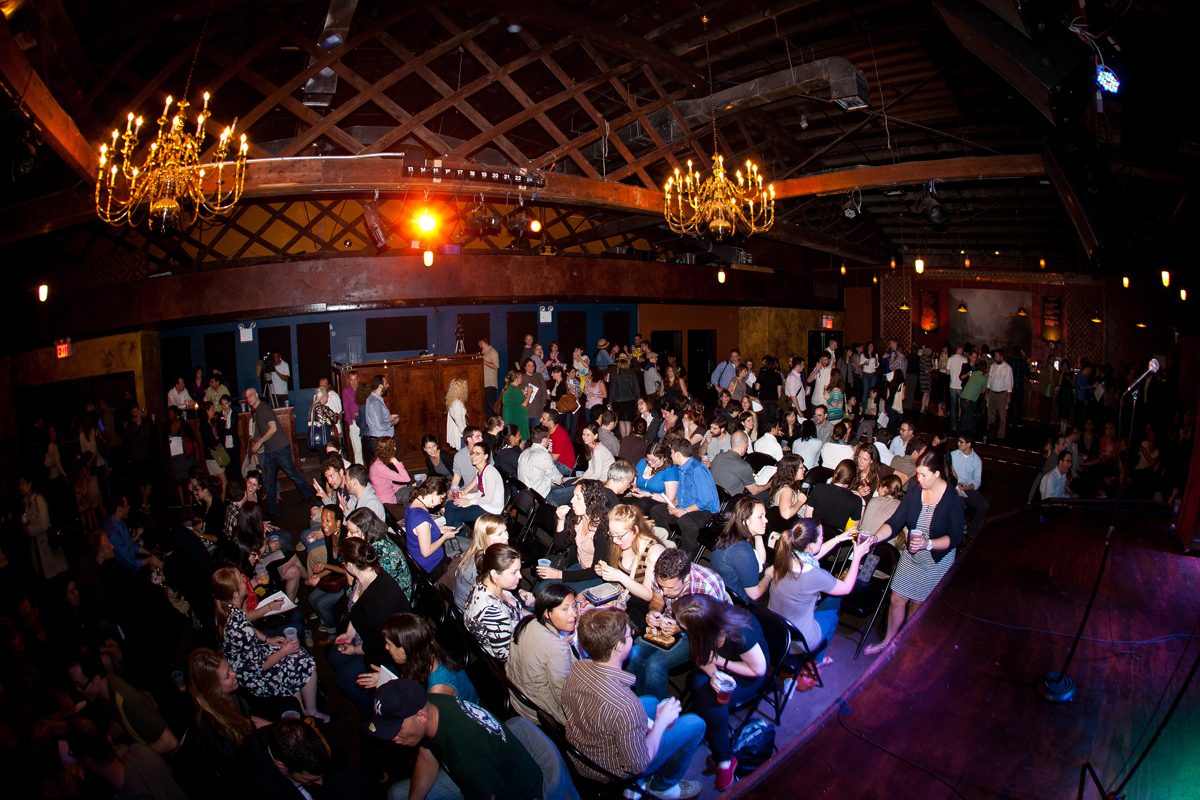 As a professional trivia event production company in NYC, TrivWorks' mission is to create fun, high-energy social experiences – primarily for corporate groups, but also for the public as well. Several times a year, we put on events at The Bell House in Brooklyn and Highline Ballroom in Manhattan with our "Special Host" Pat Kiernan, so that people who wouldn't otherwise have the chance to enjoy our trivia entertainment events can have the opportunity to do so.
These public events always sell out in advance, with 300 people playing trivia in up to 70 teams. For those in attendance, each of these NYC trivia nights represents a few hours of extremely enjoyable competition and laughs, with the chance to socialize and win great prizes – but for us, it's the culmination of a huge undertaking, one which we invest tremendous effort into every time.
So what does it take to pull off one of these mega trivia nights? Here's a peek behind the TrivWorks curtain into the unique, extremely specialized, yet incredibly fun world of professional trivia event production:
Scheduling – The first step of any event, we must select a date many months in advance which works for all parties: the venue, the host, and any special guests in attendance – as well as one which doesn't conflict with any of our previously scheduled corporate events
Theme & Format Selection – What type of trivia will we be asking? What have we already tried, and what should we experiment with? What are people asking for?
Trivia Research, Writing & Fact-Checking – For these events, we write about 100 themed trivia questions (usually four full-room rounds, four 1-on-1 "mini game" rounds, and a stack of "showdown" grand finale questions). Each question must fit the theme, be thoroughly vetted, and meet the standards and expectations of our attendees
Prizes – We work tirelessly to ensure that we have a huge cache of exciting theme-appropriate prizes to give away at every event, and put in the time to identify and build relationships with incredible partner organizations of all kinds in order to do so successfully
Surprise Guests & Activities – We like to add at least one element of surprise at each of our events, be it a special celebrity guest or fun activity. This must all be carefully arranged in advance, as well as kept secret – no easy task!
Launch & Promotion – Unless the event is promoted, nobody will know about it! We work closely with the venue to carefully plan a promotional campaign for each event, including a launch, traditional media outreach, social media, and "teaser" trivia contests/events in advance of the Main Event
Music  – The music we play during our events is a key part of creating a fun & festive environment; we also use music for trivia, as well for the occasional "dance contest." All of the music we're going to use needs to be selected, downloaded and then put onto our three Ipods (yes, 3 – the main Ipod, backup, and double-backup. That's how important the music is!)
Arts & Crafts – We bring answer packets for every team, which means we need to do lots and lots of printing & stapling! We also need to put the trivia questions on cards for our host to read onstage, which involves scissors, card stock, & scotch tape; and let's not forget the prizes, each of which needs to be neatly printed, folded, packaged & placed into an envelope for onstage
Materials & Small Prizes – There's lots of other "smaller" items which we need to secure in advance of the event: pens, raffle tickets, candy/"booby" prizes for the host to give away throughout, tablecloths, etc. We will need to grab our shopping bags and hit the stores to get everything we need to replenish
Other Stuff We Bring – Similar to

the gear we bring to our corporate trivia events

, to pull these large-scale public trivia nights off, we need to bring along our laptop/Ipad  & extension cord for scorekeeping, banner, raffle bowl, answer keys, tabletop signage, prize partner flyers, posters & other promotional items, dry erase boards/markets for the "showdown" finale, and of course tons and tons of the official TrivWorks lip balm to give away throughout the event!
Phew…! And you thought this was just a big trivia night!