How Much Do Team Building Activities in NYC Cost?
NYC Team Building Cost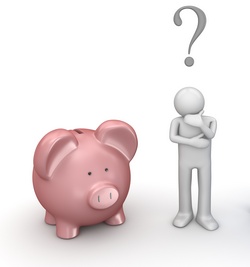 When the decision has been made to hold a corporate team building activity, NYC companies are presented with a host of questions which must be answered:
What kind of activity should we do?
Will it be onsite or offsite?
What are our team building goals?
When should we do this?
But perhaps the biggest question is: how much will this cost?
Unlike other informal fun activities New York companies can do to reward hard-working employees – the prices of which can easily be determine with a headcount & a calculator – when it comes to professional team building events, nobody really knows how much they're going to run until they start shopping around.
The answer to the pricing question, of course, is that corporate team building in NYC is like any other service offered in our city: there are tons of different options and price points to choose from, depending on how much you're looking to spend. The real question, then, is: what type of event are you looking for? What are the expectations of you and your colleagues?
The analogy I like to use here is transportation. If you aren't looking to spend a lot and want something simple and affordable, then the subway is for you. It's cheap, easy, and can be done with minimal planning & effort; there are plenty of options to choose from, and (virtually) all will deliver on their promise to get you from point A to point B. Of course, as with any other product or service, you get what you pay for: on the subway you are but one of many customers, and the cars can be crowded, impersonal, uncomfortable & dirty; you can't control the schedule or route, and your train might be delayed or break down completely. You'll get where you're going, alright…eventually. But how was the ride?
Then there's the taxi option; it costs more than the subway, but will offer you an added level of convenience, picking you up when and where you want, and taking you from door to door. But how smooth was the trip? Was the driver polite and responsive, or did he treat you like just another fare? Did you feel comfortable with him behind the wheel? Did he take you on an unnecessarily long route, or otherwise try to rip you off?
Finally, there's the option of a private car & driver. This costs the most my far, obviously, and must be arranged in advance – however, the benefits are undeniable: a smooth & comfortable ride, with a knowledgeable professional chauffeur who will guide you along the most convenient routes while following your precise requests on everything from stereo volume to climate control. It's quick & quiet, plenty of leg room, stocked with your favorite goodies, and you will arrive at your destination on time feeling fresh, relaxed and ready.
When pricing out NYC team building ideas, keep in mind that you are going to find options ranging from very cheap to very expensive, and everything in between. Before deciding which way to go, you need to ask yourself: what kind of event are we looking for? How important is this event to us? Some events are worth skimping on, and others aren't – the choice is ultimately up to you!