5 Things I've Learned In 3+ Years Producing Virtual Trivia Events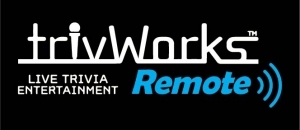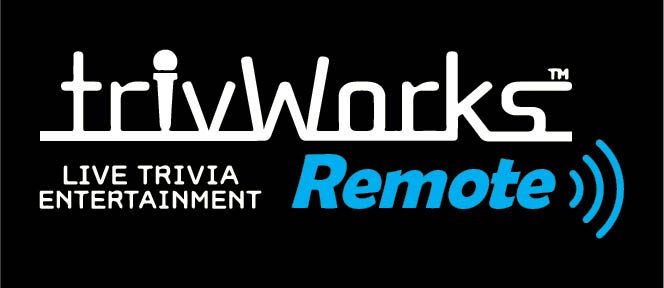 As I sit here at my desk working through the details of several upcoming in-person events, I can't help but reflect on how far things have come since Covid-19 first shut everything down in March 2020. Like everyone else, I was forced in an instant to adapt to the new reality of virtual work, and life in general. However, I'm also incredibly fortunate in that my business pivoted so seamlessly from in-person to online, given how perfectly suited Zoom is for virtual corporate trivia.
It was rocky at first, trying to deliver a high-quality service via a brand-new medium. But after several hundred events in that first year alone, we were able to forge a proven format which we still use to this day, since remote work isn't going anywhere.
Here are 5 big takeaways I've learned over the course of the past 3+ years running virtual events:
You Can't Predict Attendance
At the very start of Covid, when everyone was immediately on lockdown and literally had nothing else to do, Zoom trivia was seen as a brief window of socialization and fun. As such, everyone – EVERYONE – who was invited to participate in one of these events showed up. If a client expected 50 people, we got 50 people. If they expected 200, we got 200. It really was very reliable.
That all changed. Once it started to sink in that things were going to be this way for the foreseeable future, the novelty of joining your entire team, department or company in a video call from your own living rooms began to wear off. Several months into the pandemic, we started to notice RSVPs meant nothing anymore. Clients could only provide us with their best guess as to attendance, based on the number of invitees and their group's track record for participating in stuff like this. It's a pattern which has continued to this day.
Expect Fewer People Than You Thought, Not More
That said, there IS a general guideline with respect to attendance which has been fairly consistent since those early days of the virus, which is that fewer people will be on the call than expected. With virtually all pandemic-era restrictions now lifted, and a significant portion of the audience still working remotely anyways, there's not as much of an urge to go onto yet another Zoom call, no matter how much fun it promises to be (and yes, I can assure you our events ARE fun – just ask those who've hired us!). Whereas in the beginning we used to get surges of last-minute attendees who had nothing else to do, the pattern now is for fewer people than expected – often far fewer – to join in, and almost never more.
Duration: Less is More
Online fatigue is a real thing, and even in those early Covid days, there was only so much time and attention folks were willing to devote to staring at their screens to participate in a virtual trivia team building event on Zoom. My in-person shows typically last 1.5-2 hours, however it didn't take us long to realize that the sweet spot for remote is at or around 60 minutes, if not less. Just enough time to enjoy the experience, socialize a bit and walk away feeling happy and connected. Click here for another article on what else you should avoid when putting Zoom trivia events together.
Hybrid Events Work – With Limitations
Sometime after the Omicron variant came and went, when people were starting to make their way back into the office but many were still uncomfortable doing so, I started to get requests for hybrid events: entertaining both an in-person and remote audience simultaneously. At first I was concerned about the technical challenges in doing so, but after working through a few gigs I quickly realized it can absolutely be done. Basically we run these calls like any other, with the difference being our in-person group(s) should sign in from a single device/Zoom "box" per team. It also helps tremendously for the emcees running the show to be projected onto a big screen where the in-person group is, so as to better control the room.
There are some limits this this, however. We don't want to be trying to put remote attendees (i.e.: individuals dialing in from home) with an in-person team, since that creates a technical headache – and honestly, it's not going to be a good group bonding experience for anyone. We also want to try to keep the number of attendees manageable; this hybrid format works with a smaller group, but I wouldn't want to try it with a massive in-person audience and risk the whole thing falling apart.
Virtual is Here to Stay
As mentioned above, this type of medium isn't going anywhere, as people settle in to the rhythms of post-pandemic work. When things finally started to open up in earnest, I was unsure if our virtual gigs were going to be swept into the dustbin along with all of the masks and rapid test swabs. But while demand for these events has understandably waned in the past year, they most certainly haven't gone away completely.
I've heard so many stories from clients new and old, telling me they've now got people working YEARS at the company who've never set foot in the office. That there are teams of people across the globe who want to get together for a fun hour online. There's the "hot desk" phenomenon, whereby some people are only in the workplace on these days, and some are in other days, and never the two shall meet. Virtual is a perfect way to bring these folks together.
Conclusion
If there is anything positive to come from the nightmare which was the Covid-19 pandemic, it's that I now have an incredibly effective & compelling new offering which I never had before, and honestly never would have developed if not out of necessity. It's a valuable service I can now provide to remote teams, and with all of the literally thousands of Zoom trivia events TrivWorks has produced and hosted since 2020, I am equipped with the above lessons to make sure we continue to deliver a high-quality company team bonding experience to our clients – wherever in the world they may be.
For one of my articles written in 2020 at the height of the pandemic about best practices I'd learned to date running virtual trivia for corporate groups, visit Best Practices for Online Virtual Trivia with Remote Teams – TrivWorks™